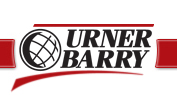 Our Sites


Comtell®

Comtell ®On-Line is the best source for market news, quotes and research, giving users access to the largest historical price database for the poultry, egg, red meat, pork and seafood industries. Comtell® On-Line is a fully interactive and customizable information hub, providing charts, tables and graphs on any and all commodities in the industry. Additionally, Comtell® On-Line users can enjoy reading the latest headline industry news from quality sources. Featuring daily, critical analysis and commentary, written by a team of expert commodity market reporters, Comtell® On-Line is the ideal database suited for brokers, traders, sellers, producers, retailers, foodservice buyers and distributors to use for up-to-the-minute commodity information.

Foodmarket.com

The food industry's best source for news coverage and market information, Foodmarket.com keeps all food sector professionals fully informed with the most timely and relevant international developments and updates in the egg, red meat, and poultry trades. Each day Foodmarket.com delivers comprehensive news stories in a clear, concise and easy-to-read format, allowing users to stay informed without taking time away from their busy schedules. Foodmarket.com offers Urner Barry's premium Insider's Reports, Weekly Hatch Report, National Feature Activity and HRI Buyer's Guide making it the most cost-efficient, all-inclusive product that will guide you through current market conditions and help establish a template for future planning. From farm and feedlot to fork, Foodmarket.com is an invaluable site offering crucial information that no food industry professional should be without.

Foreign Trade Data

In association with seafood import law expert Richard E. Gutting Jr., Urner Barry's Foreign Trade Data provides exclusive, in-depth analysis and commentary on the latest seafood market import laws and news inside and outside of the United States. Regardless if it's a Chinese exporter shipping tilapia to Jacksonville or a Seattle importer purchasing shrimp from Singapore; Urner Barry's Foreign Trade Data keeps users privy of the latest changes in import rules and regulations with Gutting offering daily Trade Alerts full of daily legal analysis and commentary on the ever-evolving US seafood import landscape. Also available is valuable United States Customs data to create a comprehensive snapshot of the foreign seafood markets and how it influences what goes on inside our borders. Additionally, with exclusive access to Urner Barry's Insider Reports, there is no better way to keep up-to-date on the markets from around the globe. Richard E. Gutting Jr. is an attorney with the law firm of Redmon, Peyton & Braswell LLP and has been actively involved in the regulation of seafood in the United States for over thirty years.

Seafoodnews.com

Seafoodnews.com is the premier source on the Internet for the most accurate, up-to-date seafood industry information. Market analysis, government coverage, business ventures and restaurant news are just some of the areas that Seafoodnews.com covers on a daily basis throughout the world. Using expert knowledge and premium sources to bring our subscribers all the knowledge they need, Seafoodnews.com is dedicated to being the best news outlet for any and all information related to the seafood industry.