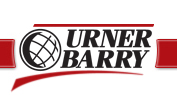 Our Reporting Philosophy


Daily content provided fair and accurately ...

Urner Barry's market reporting roots date back to 1858 when Benjamin Urner first noticed the wide discrepancies in prices being reported for like or similar product and recognized the need for truthful, unbiased, and accurate price discovery. Since these humble beginnings, Urner Barry's Price-Current has been the standard medium through which buyers and sellers gauge fair market value for the product in which they are dealing. It became the recognized source by reporting market news and quotations without regard to rumor or unsubstantiated opinion. Urner Barry's Yellow Sheet, Seafood Price-Current and HRI Buyers Guide have since become the guidelines in each of their industry segments by following our founding principles.

So just how are Urner Barry's quotations established? Each trading day, both solicited and unsolicited information is gathered by our highly experienced market reporting staff. Buyers, sellers, and brokers are contacted throughout the day to ensure that our reporters are kept current on the trading levels as well as the market's potential direction and movement. All trading participants and their reported information are kept strictly confidential. Data collected includes, but is not limited to, what products have been traded, what products are being offered and by whom, the price at which product is being offered, what levels are being bid and by whom, shipping dates, and all other pertinent information which will aid in the finalization of our quotations. Sales must be verifiable, and the product must be of standard cut, weight, grade, packaging and/or trim and must not be distressed or offered or bought under distressed conditions.

The final quotes that our reporters arrive at each day are based only on sales, bids, or offers for cash terms. During a period of light demand or weak markets, we must consider what one can expect to pay for product based on supplier asking prices or, when the market is active or firm, we must look at what buyers are willing to pay based on bids despite the fact that short supplies have kept sales quite thin. The quote does not represent every transaction recorded, nor does it represent the high or the low, but rather the bulk of sale or the rule for that commodity, not the exception. Trades completed on a market day of ship basis are not considered for current market determination but rather as an indication of willingness to buy or sell at a quoted level during a specific time period. They are also used as an aid in determining available supplies that have been removed from the market as well as gauging demand which has now been filled. Both of these situations ultimately affect price through elementary supply and demand principles.