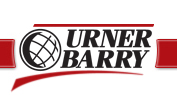 Events at Urner Barry


Connecting the industry one event at a time

For over 150 years Urner Barry has provided the highest quality industry news and analysis in the red meat, poultry, egg and seafood markets paving the way for industry leaders to make sound decisions.

In addition to providing crucial market information from Urner Barry's quaint office, tucked away in central New Jersey along the shore; Urner Barry has made it their mission to unite industry professionals from around the country in attendance at marketing and network events.

From the Executive Conference in Las Vegas, to a Seafood Buyers Workshop in Seattle and Night at the Races in the Meadowlands, Urner Barry has an event for any industry professional to learn who's who in the industry, while keeping up to date on key industry trends and regulations.