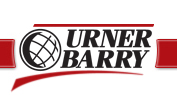 What's New


Events: Urner Barry's Seafood Import Workshop

Urner Barry is reminding our customers that our next installment of the Seafood Import Workshop series is set to take place December 5 in the Washington D.C area.

The Urner Barry Seafood Import Workshop is held in association with seafood trade law expert and former National Fisheries Institute president Dick Gutting, and has attracted hundreds seafood industry representatives, looking to keep up-to-date with crucial government import requirements.

This year's Seafood Import Workshop will visit Alexandria, VA where attendees will gather at the Marriot's Courtyard Hotel, December 5th from 8:30 am – 5pm.

The all day Workshop will feature presentations from Dick Gutting; FDA Research Biologist Jonathan Deeds, Ph.D; former FDA employee Mary Snyder; Associate Food Director of Consumer Testing Services for SGS North America Inc. Kevin Edwards and President of Shorepoint Insurance Services Ray Markley. Presentations will cover a wide breadth of seafood importing topics such as recent rulings defining "due care," combating fraud, upcoming FDA rules, an update on HAACP guidelines, updates on third party auditing and inspecting, seafood insurance options, and so much more.