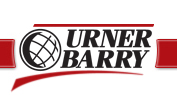 What's New


Urner Barry's new holiday cards help restore the Jersey Shore

Urner Barry is pleased to announce the sale of Jersey Shore inspired holiday greeting cards with all proceeds being donated to help 'Restore the Shore.'

Printed by Urner Barry in conjunction with the Barnegat Bay Foundation, this 24-card set of 8 designs makes for an ideal holiday greeting to all your friends and family.

Additionally, all proceeds will help rebuild the New Jersey coastline that was devastated by Hurricane Sandy as part of Urner Barry's partnership with the Barnegat Bay Foundation.

Each set is available for $20 and can be purchased at our shop or by calling our expert sales staff at 732-240-5330.

Urner Barry wishes all those a safe and happy holiday season!