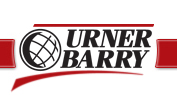 DAILY VIDEO



The Department of Commerce revises panagsius duty rates for Vietnamese exporters; We offer an analysis on recent US Pork export trends to Japan; Movers of the week from the HRI Buyer's Guide; Sponsored by Urner Barry's Seafood Posters

SEAFOOD VIDEO





The Gloucester Bridge Plan: A Response to the New England Groundfish Crisis developed at meetings in Gloucester last month, and released today by Mayor Carolyn Kirk is the best chance yet for a comprehensive solution to the New England Groundfish Crisis. Instead of fighting over whether fish are there or not, the plan calls urgently for short term relief - something that it is unbelievable that it hasn't happened yet - and for long term changes to keep the fleet viable.

NOTIFY ME
Would you like to be notified via email when one of our market videos has been posted? Then please click here .


COMTELL FREE TRIAL

Are you a volume purchaser of red meat, poultry, eggs or seafood? SIGN UP today for a trial of our COMTELL service to get historical data, charting, analysis, market news, continually updated market quotations and much more.


Watch some of our videos related to the food service industry.

End-User License Agreement Copyright © 2011 Urner Barry. All rights reserved. www.urnerbarry.com
VIDEO LIBRARY
View our video library of our daily market videos from the past 2 weeks.

Loading Viddler Videos
Copyright &copy 1997-2012 Urner Barry. All rights reserved.