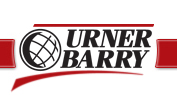 DAILY VIDEO
What's really grounding the entire chicken complex; Preview of the upcoming Winter edition of Urner Barry's Reporter NewsMagazine; Poultry industry supports a change in the Renewable Fuels Standard; Sponsored by Obsono's Market Insight Report
SEAFOOD VIDEO
The Free trade deal with Europe is going to bring major benefits to Newfoundland, and the government has announced a $400 million mitigation fund to deal with consequences of giving up a requirement to process fish in the province. However the future of Newfoundland's small fish businesses are not to survive in a river of low-priced commodities, but to claim high value niche's that take advantage of high value fish. This will be enhanced by more market access.

NOTIFY ME
Would you like to be notified via email when one of our market videos has been posted? Then please click here .


COMTELL FREE TRIAL

Are you a volume purchaser of red meat, poultry, eggs or seafood? SIGN UP today for a trial of our COMTELL service to get historical data, charting, analysis, market news, continually updated market quotations and much more.


Watch some of our videos related to the food service industry.

End-User License Agreement Copyright © 2011 Urner Barry. All rights reserved. www.urnerbarry.com
VIDEO LIBRARY
View our video library of our daily market videos from the past 2 weeks.

Loading Viddler Videos
Copyright &copy 1997-2012 Urner Barry. All rights reserved.