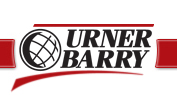 DAILY VIDEO
Boneless chicken breast values react to their competition; Alaskan sablefish season is set to start in a steady market; Surging US hog prices helped influence world food prices in February; Sponsored by Urner Barry's Seafood Wall Charts
SEAFOOD VIDEO
Everyone knows New England fisheries are in a multi-year disaster, but there are some excellent high volume stocks - such as haddock on Georges Bank. The Canadians - fishing on the same stock - are seeing a bonanza of bustling ports, packed processing lines, and extra income. On the US side - dead silence. Less than 10% of the US haddock quota will be caught this year. The reason is failure of NMFS to take seriously the economic needs of the industry and the requirements of Magnuson.
CLICK HERE TO WATCH OUR SPECIALTY BURGER TASTE TEST VIDEO
from Urner Barry's Reporter Newsmagazine

NOTIFY ME
Would you like to be notified via email when one of our market videos has been posted? Then please click here .


COMTELL FREE TRIAL

Are you a volume purchaser of red meat, poultry, eggs or seafood? SIGN UP today for a trial of our COMTELL service to get historical data, charting, analysis, market news, continually updated market quotations and much more.


Watch some of our videos related to the food service industry.

End-User License Agreement Copyright © 2011 Urner Barry. All rights reserved. www.urnerbarry.com
VIDEO LIBRARY
View our video library of our daily market videos from the past 2 weeks.

Loading Viddler Videos
Copyright &copy 1997-2012 Urner Barry. All rights reserved.